Media
February 18, 2022
/

Press Release
Porter Wright names seven new partners
Porter Wright is proud to announce that seven attorneys have been elected to partnership in the firm.
"We are excited to welcome these talented attorneys into Porter Wright's partnership," said Bob Tannous, managing partner. "Although they practice across multiple states and service areas, they all hold the same, sincere commitment to upholding the firm's values and providing outstanding client service. It's an honor to announce they have reached this milestone achievement in their legal careers."
---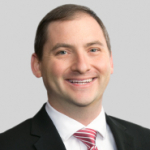 Allen Carter (Litigation, Columbus) represents clients in high-stakes business and corporate litigation matters, including those involving antitrust issues, competitive retail energy matters, and commercial disputes. His civil trial experience extends to bench and jury trials, in state and federal courts, and includes a national commercial practice. His experience in the area of competition and antitrust law has focused on class action and multi-district litigation. He received his law degree from The Ohio State University Michael E. Moritz College of Law.
---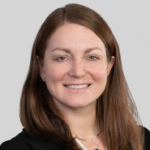 Katja Garvey (Corporate, Columbus) leads the firm's International Business & Trade Practice Group. She serves clients in a range of privacy and international business matters, from complex international transactions to global privacy compliance. As a German native, her unique perspective, experience and counsel bridge the gap that often exists from a legal and cultural perspective. She received her law training and original degree from the Law School of the Universität Passau in Germany and her LL.M. in business law from The Ohio State University Michael E. Moritz College of Law.
---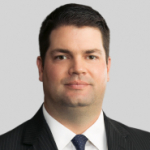 Jason Gerken (Litigation, Columbus) is a litigator in product liability, mass tort, catastrophic injury and wrongful death defense, real estate disputes and insurance-related matters. He regularly advises businesses facing high-value claims that their products are defective and cause injury or death. Jason also is an experienced eminent-domain practitioner, having represented public utilities in dozens of appropriation proceedings throughout Ohio. He received his law degree from Capital University Law School, summa cum laude.
---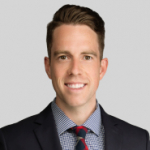 David Kelch (Litigation and Corporate Investigations, Pittsburgh) represents clients in commercial litigation matters, including matters related to the federal and state False Claims Act, breach of contract, product liability, officer and director disputes, construction, and interference and other business torts. He also has broad experience defending against government enforcement actions and investigations. David's enforcement and investigations practice includes responding to government subpoenas and other inquiries and also conducting independent corporate investigations addressing complex fraud, money laundering, healthcare reimbursement claims and healthcare fraud, officer and director misconduct, workplace compliance, and #metoo-related issues. David is a graduate of Pennsylvania State University Dickinson School of Law, cum laude.
---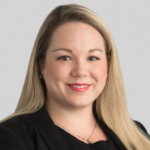 Carey McGee (Litigation, Pittsburgh) represents mid-size to large companies in commercial litigation in state and federal trial and appellate courts. Her litigation practice includes assisting clients with claims involving contractual disputes, misappropriation of trade secrets, breach of restrictive covenants, warranty claims, real estate title matters, and oil and gas litigation. Her industry experience includes real estate, manufacturing, aviation, construction and energy. Carey received her law degree from Duquesne University School of Law, cum laude.
---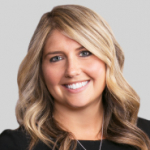 Megan West (Corporate, Columbus) advises clients on a wide range or corporate and business matters, including mergers and acquisitions, corporate governance, securities offerings, executive compensation, and state and federal securities law compliance and reporting obligations. She received her law degree from The Ohio State University Michael E. Moritz College of Law, where she serves as an adjunct professor for the Transactional Practice course.
---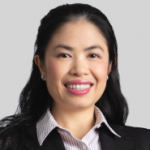 Yuanyou (Sunny) Yang (Corporate, Pittsburgh) is a corporate attorney who focuses her practice on international business matters and trade. She represents Chinese entities doing business in the U.S., as well as U.S. entities pursing investments and operating in China. She is admitted to practice in both the U.S. and the People's Republic of China and applies a multicultural skill set to help her clients successfully achieve their goals. She received her law degree from Widener University School of Law, magna cum laude.