Media
March 9, 2023
/

Press Release
Kristen Del Sole and John McIntyre named Co-Partners-in-Charge of Porter Wright's Pittsburgh office
Porter Wright is proud to announce that attorneys Kristen Del Sole and John McIntyre have been named co-partners-in-charge of the firm's Pittsburgh office, effective March 1, 2023.
"Undoubtedly, Kristen and John are the right team to share this important leadership role and help to propel our organization forward," shared Bob Tannous, Porter Wright's managing partner. "Their combined legal talent, complementary skillsets, leadership qualities and commitment to the Greater Pittsburgh community will ensure collaboration and continued success for our clients, our legal team and the local organizations we support throughout Western Pennsylvania."
"I am inspired in taking on this new role with John and thank the firm for its continued support. I look forward to growing our Pittsburgh office while continuing to provide the exceptional legal work that is the hallmark of Porter Wright," said Kristen.
John shared, "I am excited for the opportunity to work with Kristen to lead our talented team of lawyers in Pittsburgh. We will continue to focus our attention on providing our clients with outstanding legal services to address their most challenging legal issues."
Kristen and John are litigators with more than 50 years of combined legal and client service experience. They are well-versed in resolving complex legal challenges in state and federal courts across the country. Both are deeply committed to their Pittsburgh community and serve legal industry and charitable organizations in various leadership capacities and volunteer positions. In their new roles, Kristen and John will work together to pursue new growth opportunities in the market and build upon the firm's diversity and inclusion initiatives.
"Porter Wright's priority in Pittsburgh continues to mirror that of the entire firm — to build teams of talented and diverse attorneys who collaborate with our clients to understand their greatest business challenges and deliver top notch legal services," said Deb Boiarsky, chief operating partner at Porter Wright.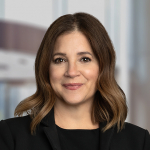 About Kristen Del Sole
Kristen has an active litigation and counseling practice with a focus on probate, estate and trust litigation. She serves as a strategic advisor to clients and counsels corporate fiduciaries, non-profits and individual trustees and executors. In addition, Kristen has assisted clients with product liability and contractual disputes and has experience serving as coordinating counsel for clients with recurring litigation. Kristen assists in the development of the firm's Women's Leadership Initiative, one of Porter Wright's leading DE&I programs, and is a part of the firm's mentoring program and diversity program with the goal to advance the importance of building teams of long-term and diverse members. Kristen has served on both the Pennsylvania Supreme Court's Orphans' Court Procedural Rules Committee and the Civil Procedural Rules Committees. In her community, she has invested time with KidsVoice and serves on the Board of Every Child, Inc. She is named to The Best Lawyers in America. Kristen received her J.D., cum laude, from Duquesne University School of Law and her B.A. from Fairfield University.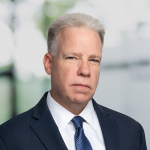 About John McIntyre
A seasoned litigator and trial lawyer, John represents clients in a variety of high-stakes litigation matters across the country, including financial services matters, appeals and complex breach-of-contract actions. He co-lead's the firm's Class Action, Mass Torts and MDLs practice group. Among other things, John negotiated and settled the largest case of its type in U.S. history, involving $175 million in claims against the federal government following more than 10 years of litigation. John is one of only eight Pittsburgh attorneys to be ranked by Chambers USA in the area of commercial litigation. He is active in the community and recently served as the Chairman of the Board of Directors of the Greater Pittsburgh Community Food Bank. John also is a volunteer for Lawyers in the Classroom and Neighborhood Legal Services. He received his J.D., magna cum laude, from Temple University James E. Beasley School of Law and his B.S. in Aerospace Engineering from Pennsylvania State University.
Coverage by Pittsburgh Business Times and Columbus Business First