February 28, 2023
/

Press Release
Two attorneys elevated to of counsel at Porter Wright
Porter Wright is proud to announce that two attorneys have been named of counsel at the firm. Attorney Heather Heberlein in Cleveland and attorney Sara White in Naples have been promoted from senior associate to of counsel.
"We are proud of Heather and Sara for reaching this exciting achievement in their legal careers," shared Bob Tannous, managing partner at Porter Wright. "They both provide exceptional client service and are deeply rooted in their legal and local communities through volunteer positions."
---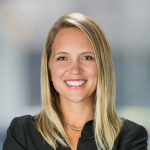 Heather Heberlein
Cleveland, Ohio
Corporate
Heather concentrates her practice on creditors' rights and bankruptcy. Working with creditors, debtors and financial institutions, Heather has built a successful practice by working alongside clients to resolve the most complex legal matters. She often counsels clients on commercial transactions centered on collections, receiverships, foreclosures, reorganizations, restructurings and workouts. Heather further helps clients with corporate and real estate transactions. She was selected to Ladder Down Cleveland's Class of 2023 and is named to The Best Lawyers in America® and Ohio Super Lawyers, Rising Stars Edition. Heather received her law degree from Cleveland-Marshall College of Law, cum laude, and her undergraduate degree from University of Dayton, magna cum laude.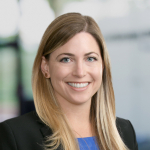 Sara White
Naples, Florida
Litigation
Sara focuses on complex commercial litigation matters, including business and tort litigation and dispute resolution. Her experience includes working with financial institutions on loan and mortgage matters, collections, creditors' rights, bankruptcy and workout situations. Sara also brings experience assisting clients in commercial real estate. She in on the board of directors for the Naples Therapeutic Riding Center and was selected to the Greater Naples Chamber Associate Leadership Collier Class of 2023. Sara was named to the Gulfshore Business 40 Under 40 Class of 2022 and is recognized by Best Lawyers: Ones to Watch in America®. She received her J.D. from University of Miami School of Law, cum laude, and her B.A. from Asbury College, magna cum laude.