December 9, 2017
/

Law Alert
Trends in class actions, mass torts & MDLs
For more information about these topics, please contact Phil Calabrese or Caroline Gentry.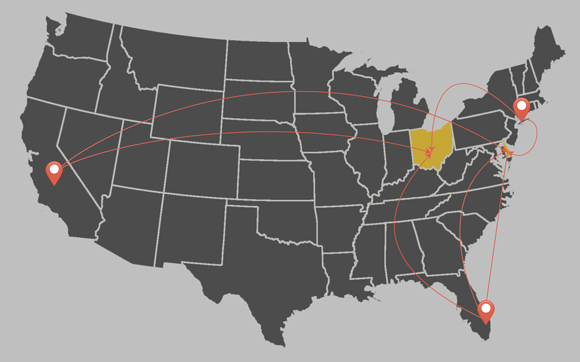 CLASS ACTION FORUMS TODAY AND TOMORROW
Everyone knows that many class actions are filed in California. But the Southern District of Florida (Miami) and the Eastern District of New York (Brooklyn) are popular, too. Together, these three forums typically account for one-third of all class action filings in the federal courts. And from Jan. 1 to Sept. 30, 2017, more than half of all federal class actions were filed in California (1115), Florida (676) and New York (1345), with only 83 filed in Ohio.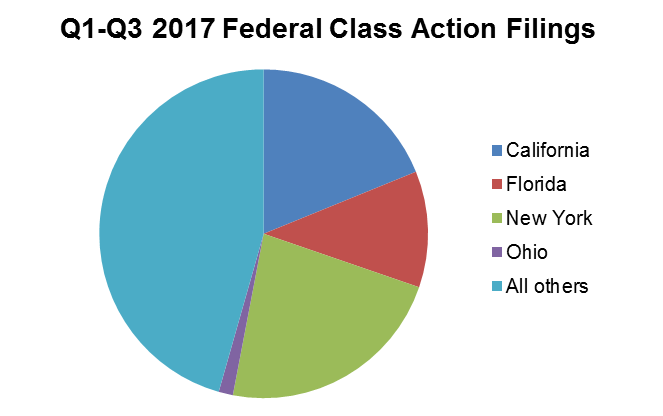 In the coming years, these percentages should change as litigants and courts feel the effects of recent Supreme Court rulings. The Supreme Court's decisions in Bristol-Myers Squibb v. Superior Court of California and BNSF Railway Co. v. Tyrrell limit the ability of courts to exercise jurisdiction over a defendant when it comes to litigating the claims of residents from outside the forum state. As a result, plaintiffs seeking to maintain a class action will have two choices: either sue a defendant where it is incorporated or has a principal place of business to seek certification of a nationwide class; or pursue state-by-state class actions with possible consolidation in multi-district litigation.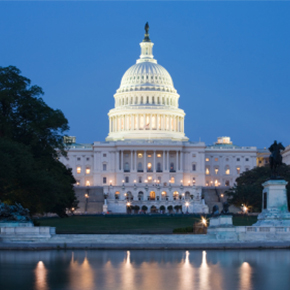 LEGISLATIVE CHANGES
Class arbitration waivers
Congress and the Supreme Court may take action on class action waivers, which bar the consumer or employee from participating in a class action. Although they are currently included in many consumer and employment agreements, their legitimacy has been challenged.
Congress
On Nov. 1, 2017, the president signed a joint resolution passed by Congress that disapproved a rule authored by the Consumer Financial Protection Bureau (CFPB) called the Arbitration Agreements Rule. The CFPB Rule would have prohibited certain financial providers from requiring consumers to sign arbitration agreements that contain class action waivers.
Supreme Court
On Oct. 2, 2017, the Supreme Court began its new term by hearing oral arguments in two cases that consider whether labor and employment agreements can require arbitration on an individual basis and waiver of the right to participate in a class action, even though the National Labor Relations Act allows employees to work together to take concerted action. The cases, Epic Systems Corp. v. Lewis and NLRB v. Murphy Oil USA and will be decided by June 2018.
Other class action changes
Congress is considering the Fairness in Class Action Litigation Act (H.R. 985) and Amendments to Rule 23.
Congress
On March 9, 2017, the U.S. House of Representatives passed the Fairness in Class Action Litigation Act of 2017 (H.R. 985); it is now being considered by the Senate Committee on the Judiciary. Among other things, the bill would prohibit class certification in:
Classes involving personal injury or economic loss unless each proposed class member has suffered the same type and scope of injury
Classes seeking monetary relief where plaintiffs fail to demonstrate a reliable and administratively feasible mechanism to identify class members and distribute monetary relief
Classes where a named plaintiff is related to class counsel, except in certain securities actions
Plaintiffs' counsel would be required to describe the circumstances under which the named plaintiffs agreed to participate in the litigation, and any prior class actions in which the named plaintiffs were involved. Attorneys' fees would be limited to a reasonable percentage of the payments actually received by class members and the value of any equitable relief, and cannot exceed the amount actually received by class members. Parties would also have the right to take an immediate appeal from orders granting or denying class certification.
Rule 23
On Sept. 12, 2017, the Committee on Rules of Practice and Procedure of the Judicial Conference of the United States approved amendments to Rule 23 of the Federal Rules of Civil Procedure. The proposed rules affect notice and settlement of class actions. In particular, the proposed changes address seven issues:
Require that more information regarding a proposed class settlement be provided to the district court at the point when the court is asked to send notice of the proposed settlement to the class
Clarify that a decision to send notice of a proposed settlement to the class under Rule 23(e)(1) is not appealable under Rule 23(f)
Clarify in Rule 23(c)(2)(B) that the Rule 23(e)(1) notice triggers the opt-out period in Rule 23(b)(3) class actions
Update Rule 23(c)(2) regarding individual notice in Rule 23(b)(3) class actions
Establish procedures for dealing with class action objectors
Refine standards for approval of proposed class settlements
Include a proposal by the Department of Justice to include in Rule 23(f) a 45-day period in which to seek permission for an interlocutory appeal when the United States is a party
These proposals were transmitted to the Supreme Court on Oct. 4, 2017. If the Supreme Court adopts these proposed amendments and transmits them to Congress by May 1, 2018, they will take effect on Dec. 1, 2018, unless Congress takes action.

PRODUCT LABELING
Is your product marketed and labeled as "green," "natural" or "smart?" Can you prove that it is? Marketing claims remain a prime target for class action litigation.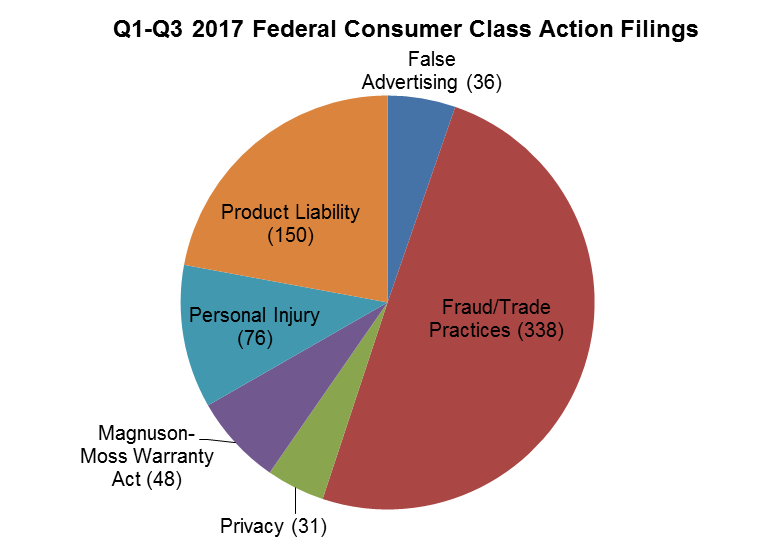 Class actions filed in 2017 target claims and representations about all sorts of products, from digital TVs to health and beauty products, from soft drinks to nutrition labeling, from food to computers and appliances such as washers, dryers and ovens. Even a product's production or design process may generate litigation. For example, several cases are starting to target cases where a product, such as juice or coconut water, is sold as natural or organic, but uses a cold pressing method in the production process. No product or service is immune.
Such allegations typically pursue claims based on theories of false advertising, fraud, design defect, violation of consumer protection statutes and various causes of action under state law.
Preparing to defend representations about a product or service is more efficiently and effectively done outside the context of high-stakes class action litigation and requires personal consultation.

COPYCAT LITIGATION
How do you react when you see class action litigation against a competitor? Perhaps it's a warning to prepare for the class action about to be filed against you.
There is a tremendous amount of copycat class litigation filed, particularly after headlines involving high-profile cases. Once complaints have been filed in those cases, it is easier for the plaintiffs' bar to copy the same complaint and file it against others selling similar products, making arguably similar representations or using arguably similar practices. It is human nature to find joy in the difficulties of a competitor, but class litigation against a competitor should be a wake-up call that you may be next.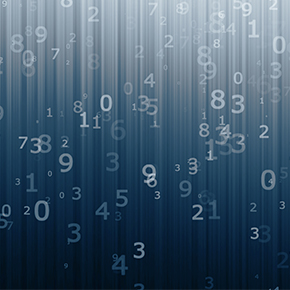 BY THE NUMBERS
Consumer class actions take the top spot, followed by labor class actions
In the first three quarters of 2017, nearly half of all class actions filed in federal court were consumer class actions that fall into the categories of banking/financial (1258), products/sales (1131) and contract/insurance (357). Labor class actions were in second place, with the vast majority filed as wage/hour class actions (1,639) and only a handful categorized as other labor class actions (74) or employment/ERISA class actions (116).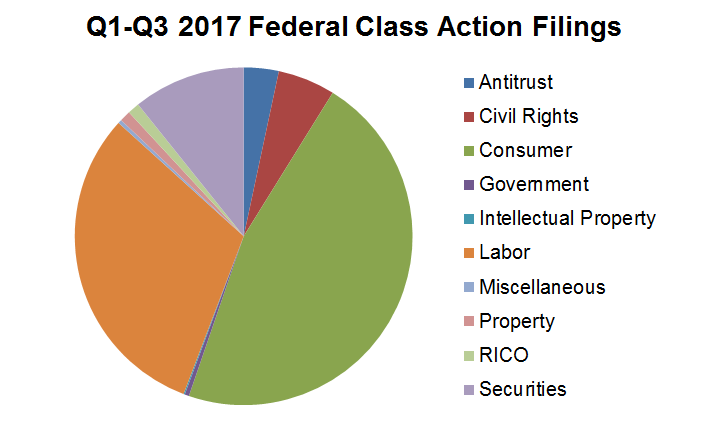 Keep your eye on the ball
Most class actions involve claims under the Fair Credit Reporting Act (FCRA), the Fair Debt Collection Practices Act (FDCPA), the Fair Labor Standards Act (FLSA) and the Telephone Consumer Protection Act (TCPA). From Jan. 1 to Sept. 30, 2017, class actions based on alleged violations of FCRA (289), FDCPA (920), FLSA (1525) and TCPA (452) comprised more than half of the 5,916 class actions filed in the federal courts.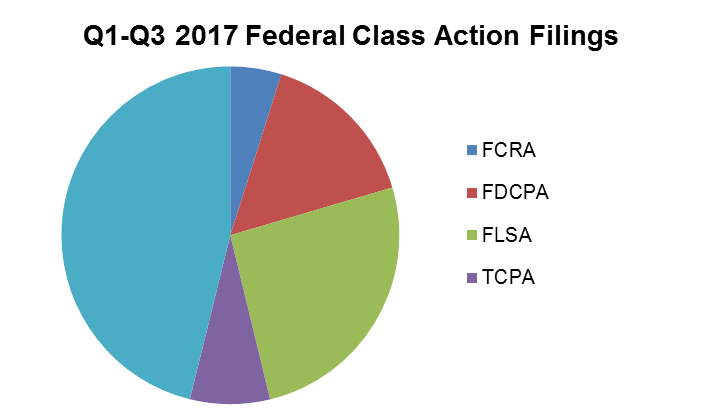 ADA COMPLIANCE
Are your website and mobile apps ADA compliant? Do you want to find out in class action litigation?
Under the Americans with Disabilities Act (ADA), places of public accommodation must provide equal access to persons with disabilities. Although the ADA does not specifically address website accessibility, the U.S. Justice Department and some courts have interpreted the Act to apply to website operators.
In 2008, the National Federation for the Blind brought a test case against Target, which resulted in a $6 million settlement. Since then, the U.S. Department of Justice stepped up enforcement of the ADA and announced settlements with H&R Block and Peapod. Additionally, a verdict against Winn-Dixie in the Southern District of Florida following a trial in June 2017 found that the store's website was a place of accommodation and resulted in an injunction and an award of attorneys' fees of $100,000.
This verdict and these settlements have triggered a wave of class action litigation against companies across the country. Hundreds of lawsuits have been filed against companies such as:
Nordstrom
Dollar Tree Stores
Five Guys
Match.com
Great Wolf Resorts
And against no fewer than eight colleges and universities, including:
Fordham
Hofstra
Iona
Touro College
Given the lack of clarity in the law, these lawsuits will continue for the foreseeable future.

DATA BREACH
Tired of all those data breach seminars? Well, data breach class actions are real. But the threat may not be quite what you think.
Equifax. Target. The Panama Papers. Russian hacking. By now, everyone knows there are threats from third parties. These high-profile cases result in class actions, but so do situations that don't make the headlines. Data breach resulting from current or former employees or inadvertently making personally identifiable information available where it can be electronically accessed also results in class litigation that can be costly and hard to defend.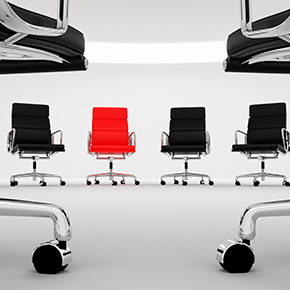 SETTLEMENT "RACKETS"
Reversal of Subway's foot-long class action settlement will lead to greater scrutiny of settlements and benefits to class members in particular.
In 2013, class action litigation resulted when a social media post of a Subway foot-long sandwich that measured only 11 inches went viral. Early discovery established that Subway used tools to ensure that unbaked rolls uniformly measured 12 inches. The parties agreed to a settlement in which Subway agreed to entry of an injunction requiring that Subway adopt and maintain for four years certain practices to ensure its unbaked rolls measure one foot and to pay class counsel $520,000 in fees.
On appeal, the 7th Circuit in Chicago reversed approval of the settlement. The court concluded that the settlement was cynical and "utterly worthless" to consumers. Further, the court opined that a settlement that provides fees to class counsel, but no benefit to the class, "is no better than a racket."
Because class actions subject defendants to tremendous pressure to settle, settlements like the one before the 7th Circuit are not uncommon. The court's ruling, however, signals that greater scrutiny lies ahead and that class action defendants will have to materially change their position or provide real benefits to class members as part of any settlement.

ANTITRUST
Add government regulators and antitrust class action litigation in the U.S. to the risks German automakers are facing.
As if competition for auto manufacturers were not fierce enough, recent reports of a decades-long "cartel" among German automakers has led to a wave of class action litigation in the U.S. alleging that the companies conspired to limit costs, competition among suppliers, the introduction of new products and technologies.
Multiple class actions have been filed around the country naming various German automakers as defendants. Although these allegations arise under the antitrust laws, these claims also implicate securities laws and allege other violations of state and federal law as well. The resulting litigation will have a significant impact on all segments of the automotive business.

SECURITIES
2017 saw a record number of securities class actions filed in the federal courts—more than 730 to date. A number of factors that may be here to stay explain this increase.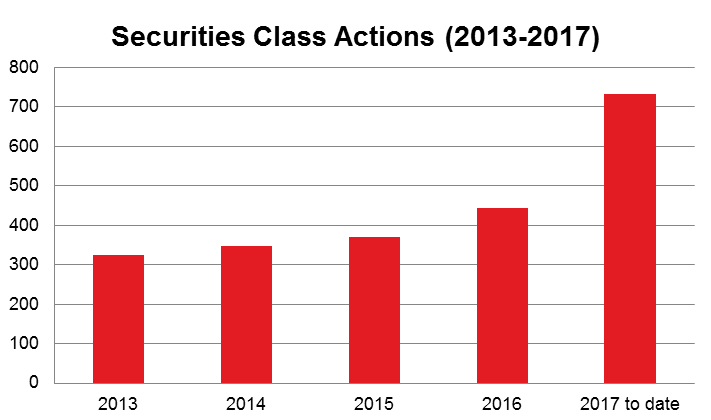 At of the end of the third quarter, there are more than 225 multidistrict litigation (MDLs) pending in federal courts around the country. These MDLs include nearly 125,000 pending individual civil actions—comprising roughly one-third of all civil case filings in the federal courts. This year, the judicial panel on multidistrict litigation centralized 23 MDLs. Of these, 14 were product liability cases, three involved data breach and three challenged various sales practices. The panel declined to centralize cases related to 36 motions to create an MDL.
One potential MDL in particular warrants mention. Presently pending before the panel are motions to centralize pending litigation against manufacturers and distributors of opioids. At least 100 cases are pending around the country asserting different causes of action against different defendants brought by diverse groups of plaintiffs that include individuals, health insurers, and state and local governments. In addition to opioid manufacturers, distributors and others in the supply chain, some of the suits name doctors and pharmacies as defendants. The panel heard arguments on centralizing this litigation on Nov. 30, 2017, and should issue a ruling shortly. Whether these cases proceed through a single MDL proceeding or separately, look for significant developments in this litigation in 2018 that will have major effects on the development of the law and on business throughout the country.
Beyond opioids, data breach and asbestos, lawsuits claiming damages from use of talcum powder continue to grow. These cases allege that use of talcum powder on female infants causes ovarian cancer. Juries have returned defense verdicts and verdicts for plaintiffs ranging from $50 million to $100 million, and as high as $417 million. Appellate courts are starting to overturn the verdicts, but these jury verdicts have continued new case filings, which now exceed 5,000 cases nationally.
In the coming year, look for growth in mass torts alleging water contamination following the drinking water crisis in Flint, Michigan, claims involving drugs and devices such as hip replacements and certain diabetes medications, and innovation in claims relating to human trafficking.
For more information, please contact Phil Calabrese or Caroline Gentry.